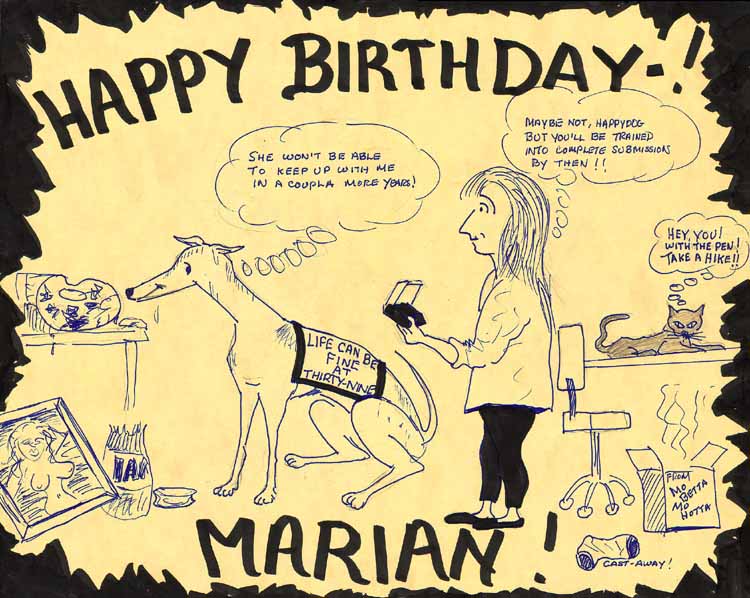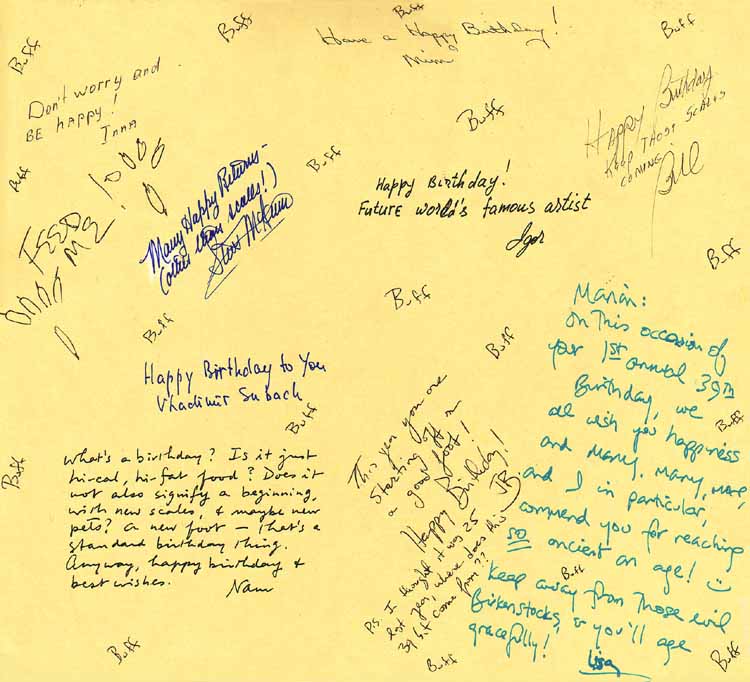 Above are the front and back side of one birthday card Steve drew for Marian. Note the whiteout - Steve must have started saying something incorrect. And who is that cat? Squirkel, perhaps? The Buff's were JB's additions. The cast-away sock and Lisa's mention of evil Birks are a reference to a recent occasion on which Marian had tripped over her own sandals, and ended up in a cast for what seemed months.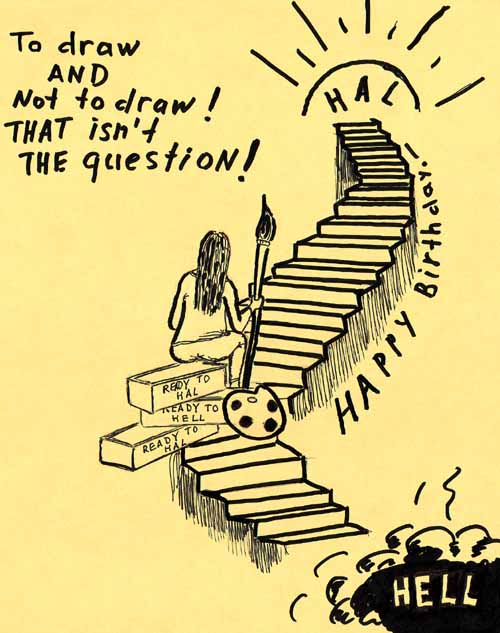 Another birthday card Steve drew for Marian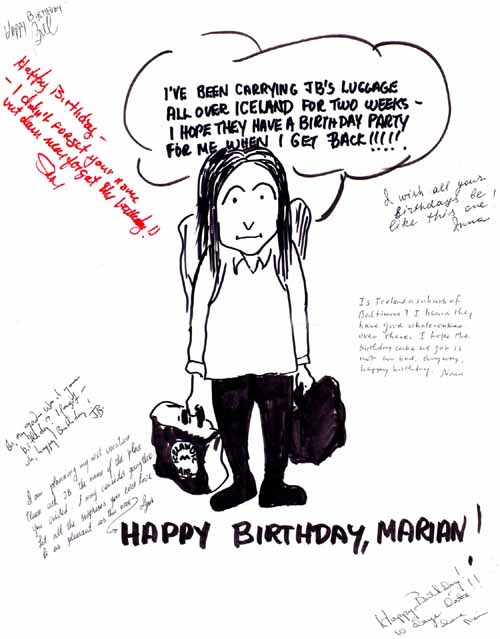 For Marian's 40th, JB took her to Iceland. (Full-sized readable version)
This was a suite (Click on each for full-sized readable versions)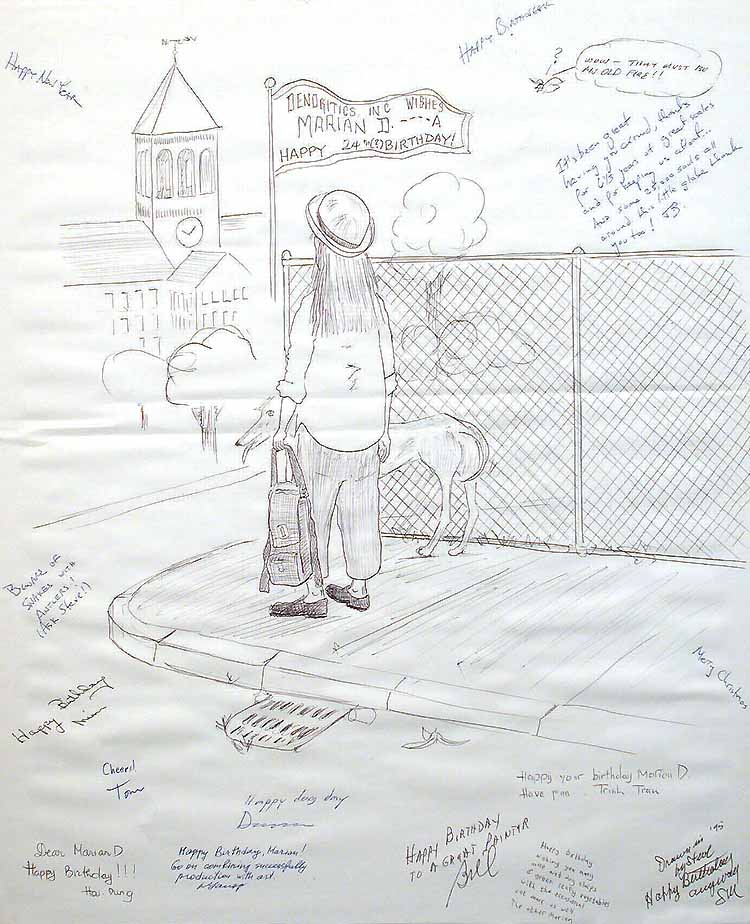 Marian's 24th birthday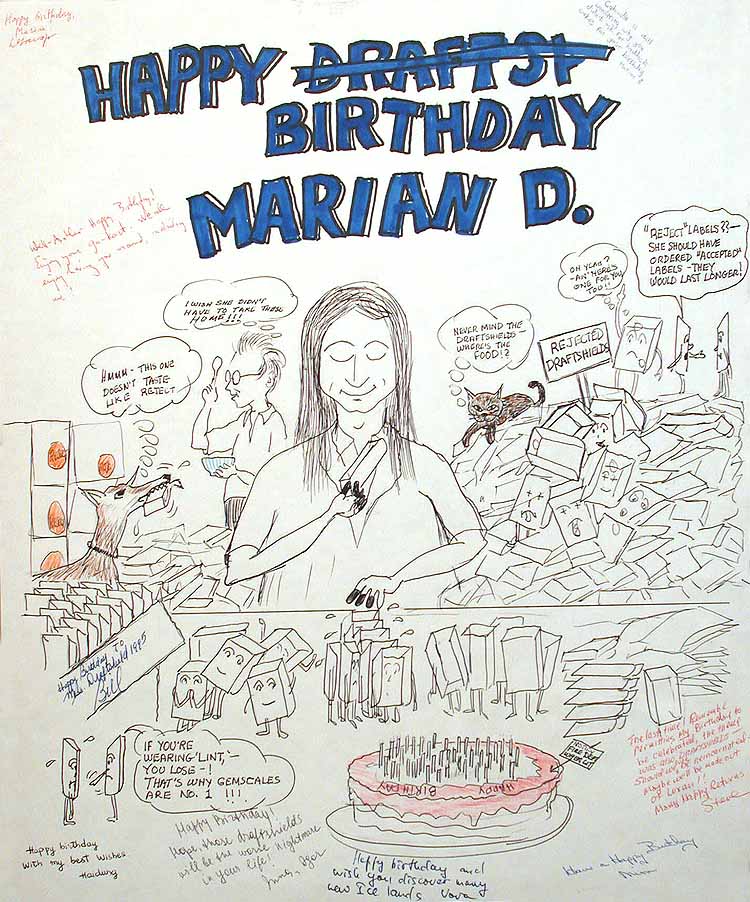 Happy Draftshield Birthday!

Images and webpage designs © 2001-2023 your webmaster, jb and Dendritics Inc. [-]