Astonishing Performance or Cheating Scale?

First Mr. Honeck from Venezuela throws us lovely compliments.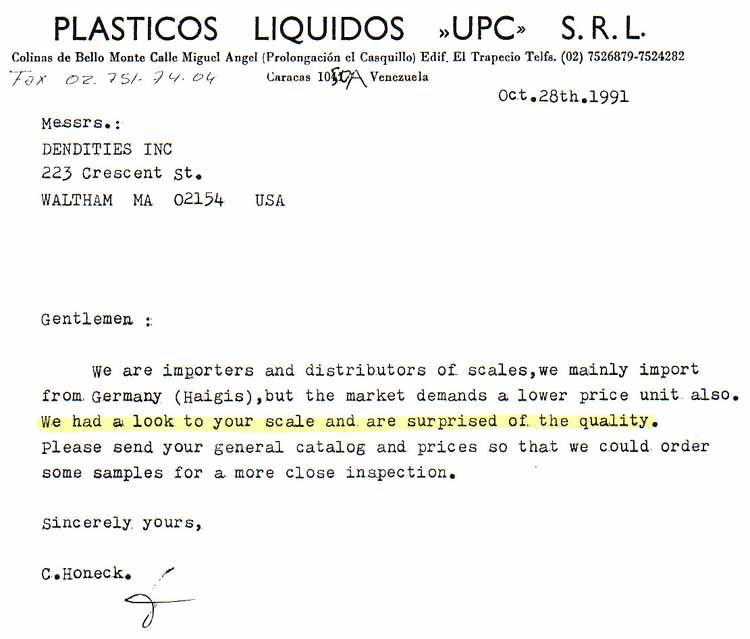 We love compliments! Who can't resist "the astonishing performance of your electronic little magic"? But then it gets better - see #2 below!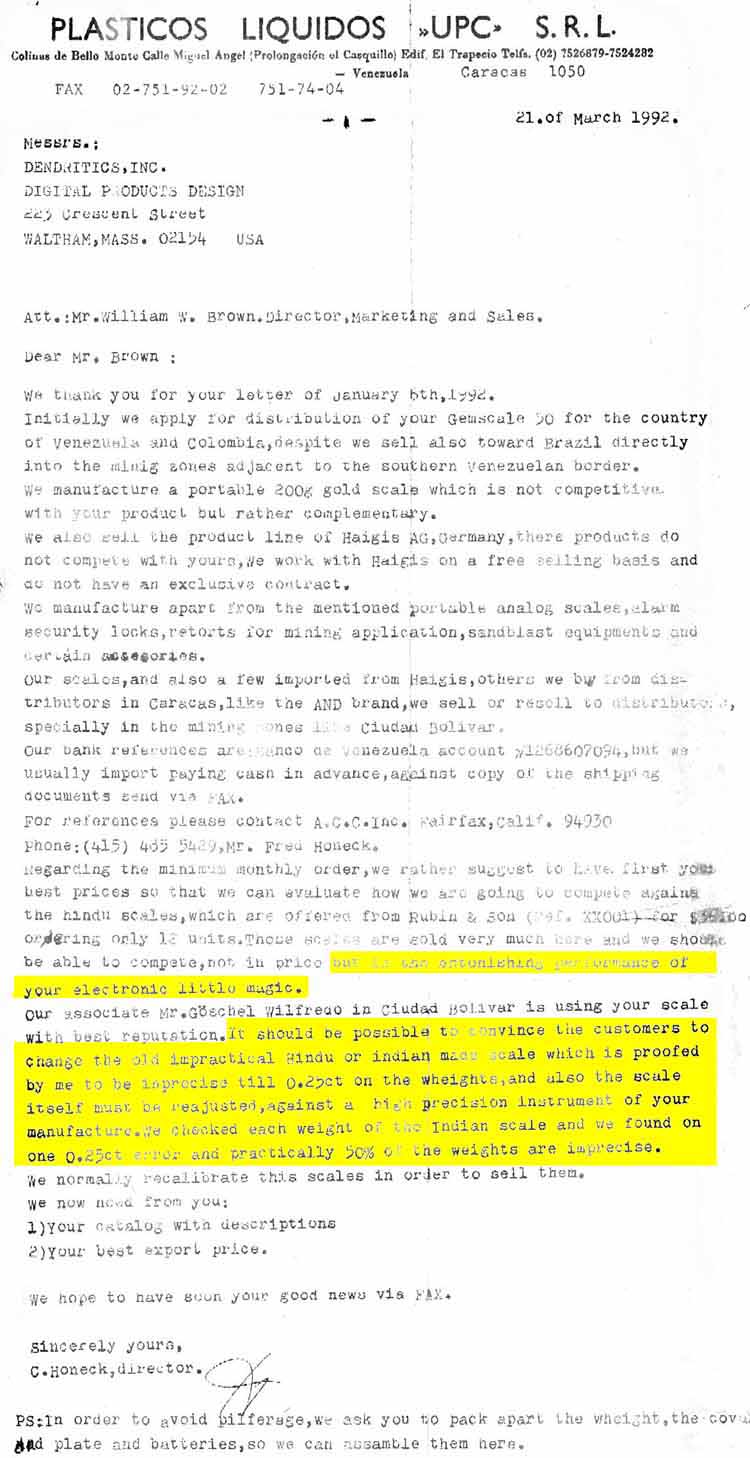 He seems concerned about his "Hindu" scales which are off by 1/4 carat. But ...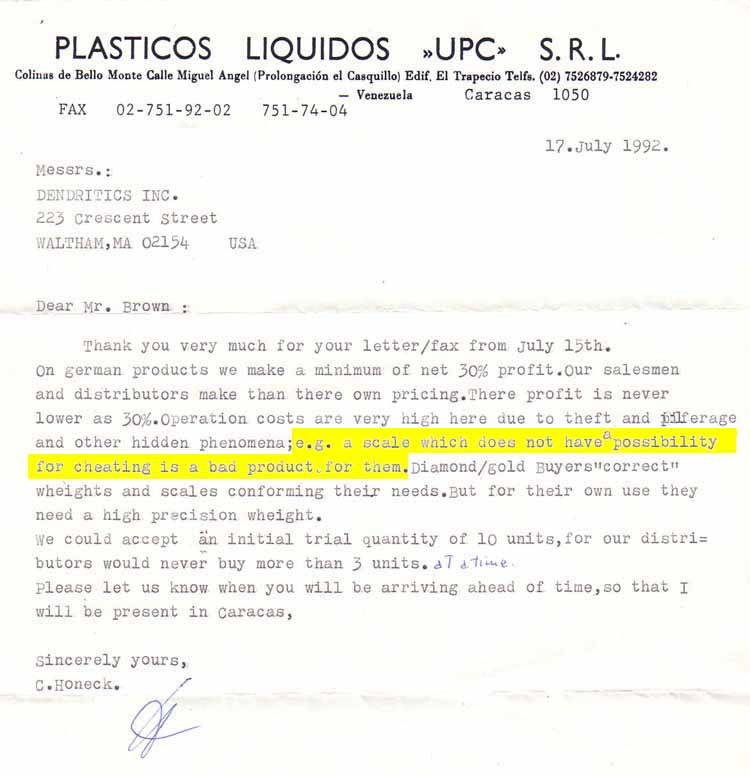 I like the approach. A scale which does not have a possibility for cheating is a bad product.

Images and webpage designs © 2001-2023 your webmaster, jb and Dendritics Inc. [-]