This incredible series of communiqués comes from Japan and Sri Lanka, however you want to look at it. The editorial highlighting is mine. They are in chronological sequence. The question is, what did they really want? This all seems too much. These are only a few of the dozen or so missives we received.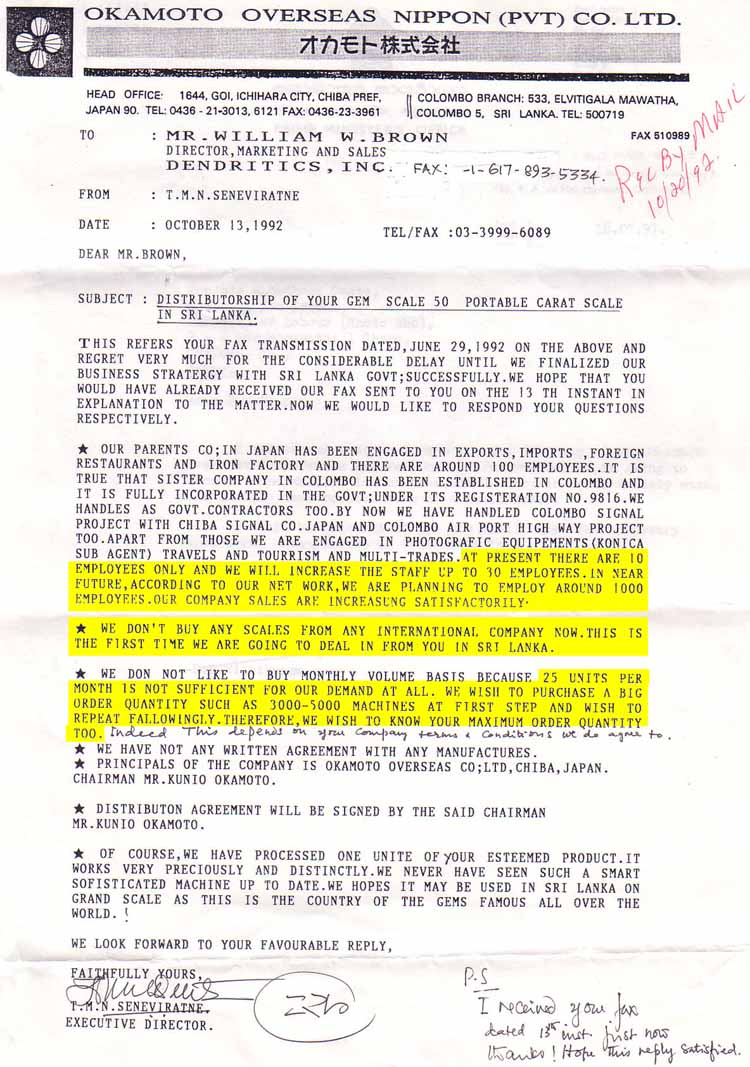 October 13. They have a staff of 10, but tomorrow it will be 30. Next week, 1000. They don't buy any scales at present, from anyone. But they want 3000-5000 Gemscales (what for?)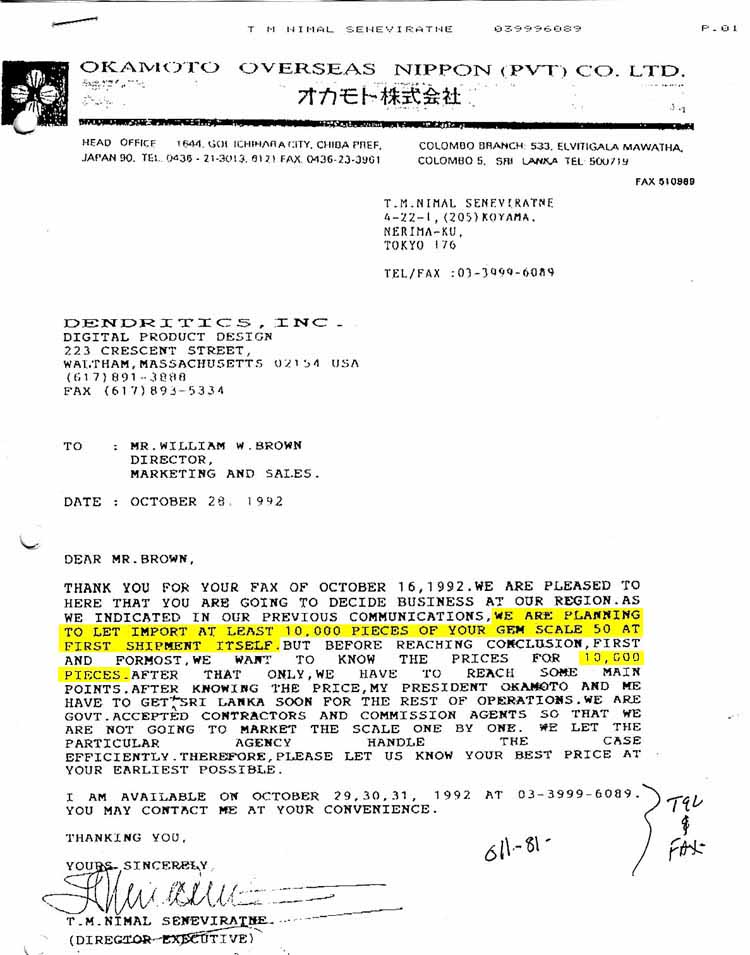 October 28. Gee Willikers, they want 10,000 Gemscales now. In the first shipment, no less.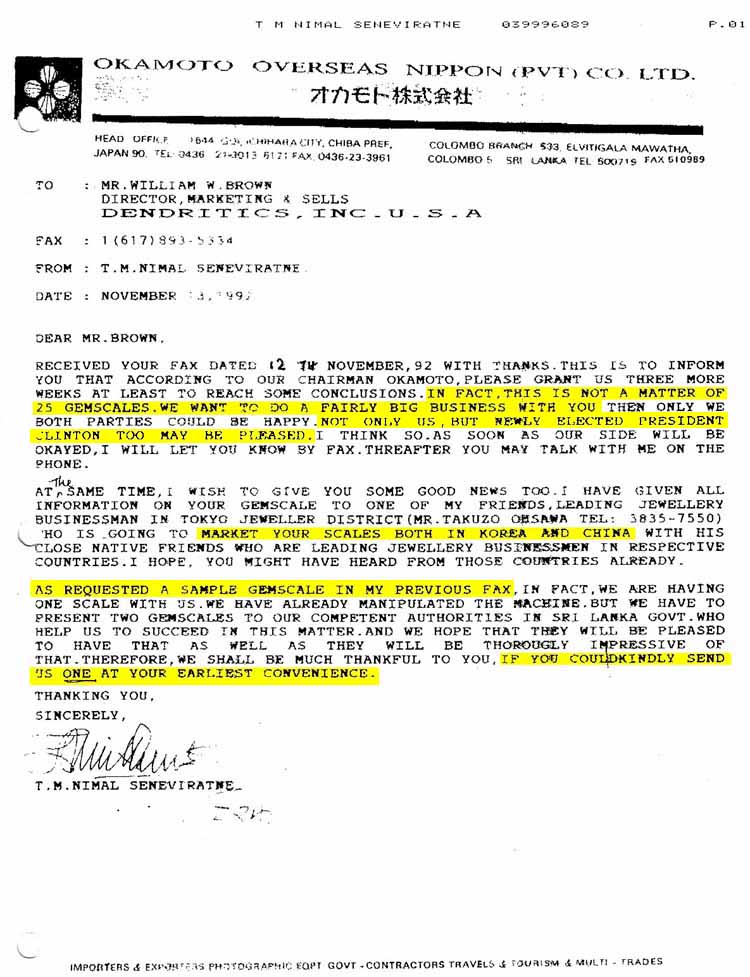 November 13. We want to do such a big business with you that even President Clinton will be happy! Ouch! And taking over the entire countries of Korea and (why not?) China. Oh yeah, by the way, I want a free sample. Is this what it was all for? Really!

Images and webpage designs © 2001-2023 your webmaster, jb and Dendritics Inc. [-]