Tim Brown was Bill Brown's son. There was a period of perhaps a year in 1992 when Tim helped Fred making Gemscales. Between them they made so many scales that we didn't know what to do with them ... especially when the Japanese market collapsed and our sales dropped by half! Ah, c'est la vie.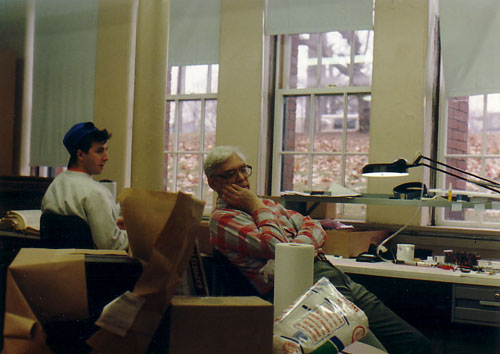 Tim and Fred ... working hard, of course. Notice their body languages.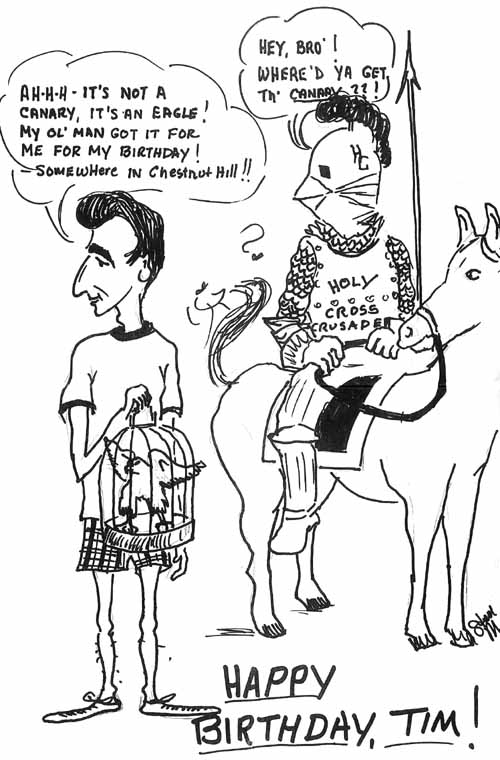 This was a parody of ... well ... Boston College, from which Tim had just escaped, had an eagle as the school critter ... uh ... You'd better figure it out from there!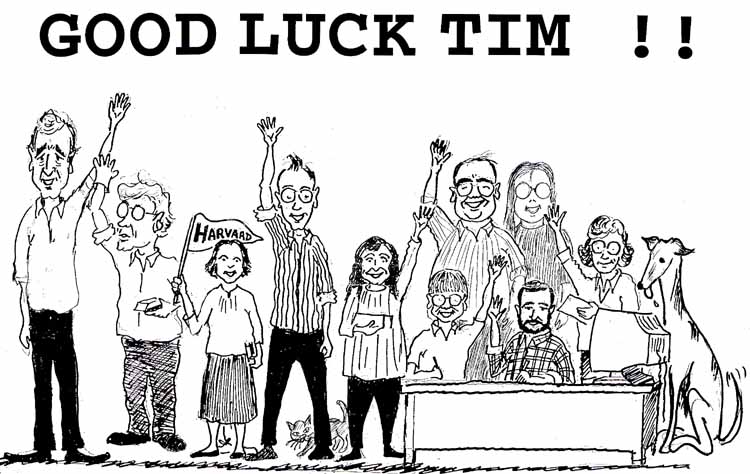 Compare to other versions of this group shot.

Images and webpage designs © 2001-2023 your webmaster, jb and Dendritics Inc. [-]