There were a dozen or so people at any one time who directly contributed to the Gemscales which made their way out into the world. Here you can learn a bit about them. Or at least see what we looked like! Further images are available by clicking on our names or our images.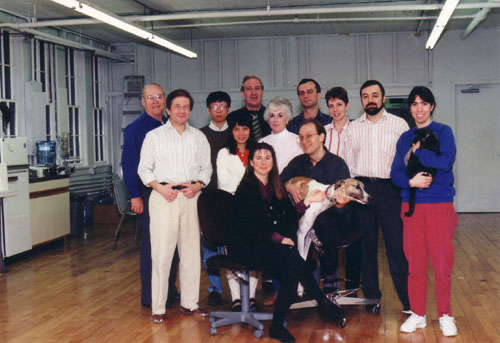 This first image was in our Millicarat engineering heyday, 1994~5. Left-to-right were Steve - Leonid - Nam - Hai Dung - Bill - MarianD - Mim - Vova (in the rear) - JB - Happy Dog - Inna - Igor - Marian A - holding Loki the CEO (Cat Executive Officer).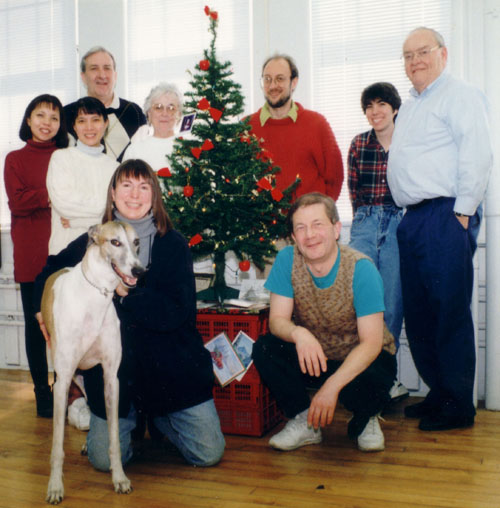 This second image was after the big engineering push was over and the first version of the Millicarat had emerged, perhaps at the end of 1998. Left-to-right were Trinh - Hai Dung - Bill - Happy Dog - MarianD - Mim - then Steve's Christmas Tree - JB - Leonid -MarianA - and Steve.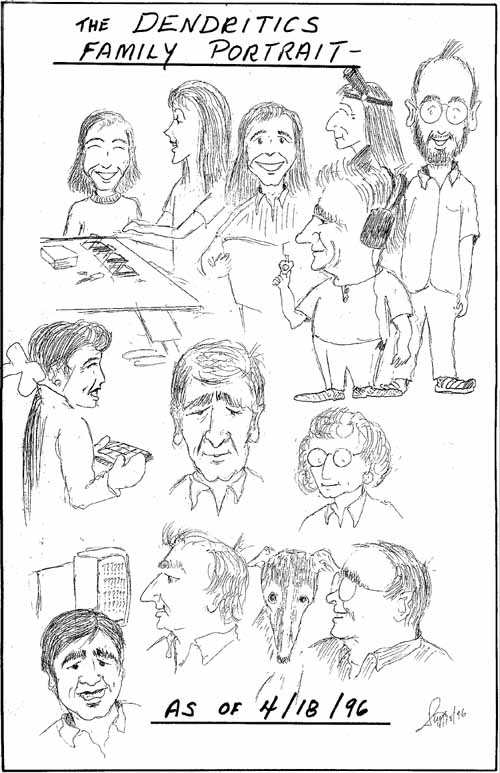 This Steve Cartoon is a bit more difficult. I believe:
John Wadsworth claims he remembers thinking, that's not my nose in that portait, but then I don't have to look at it !!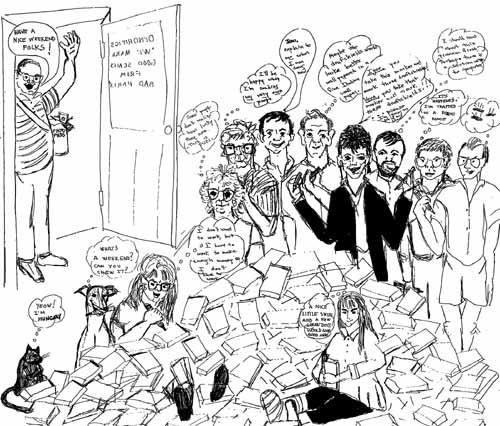 This one has such details that it gets its own page!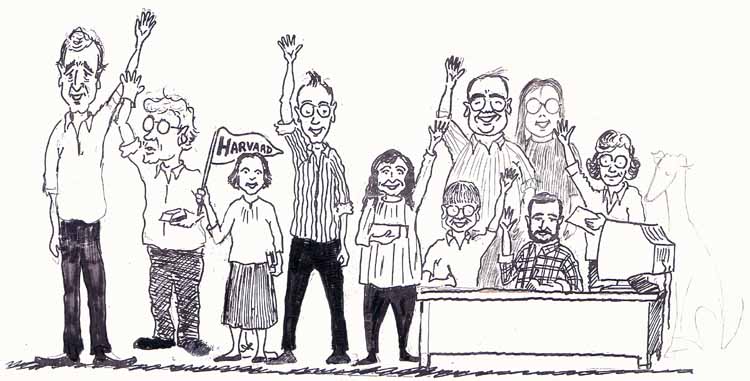 This series is really cute. Steve added and removed based on ... who knows?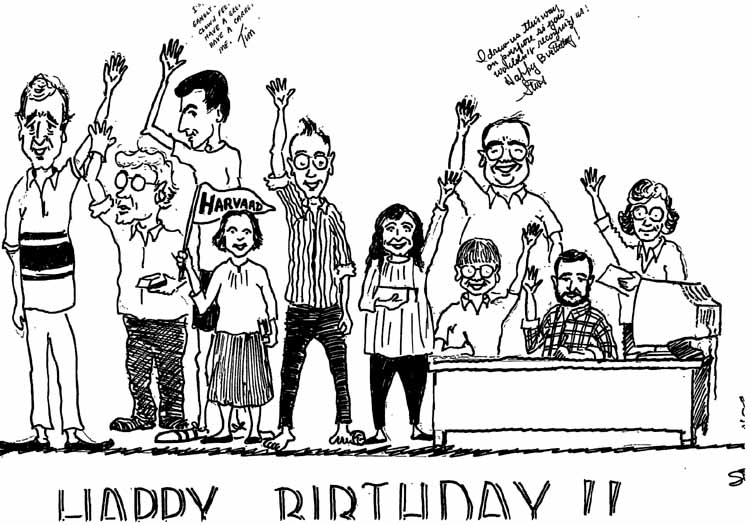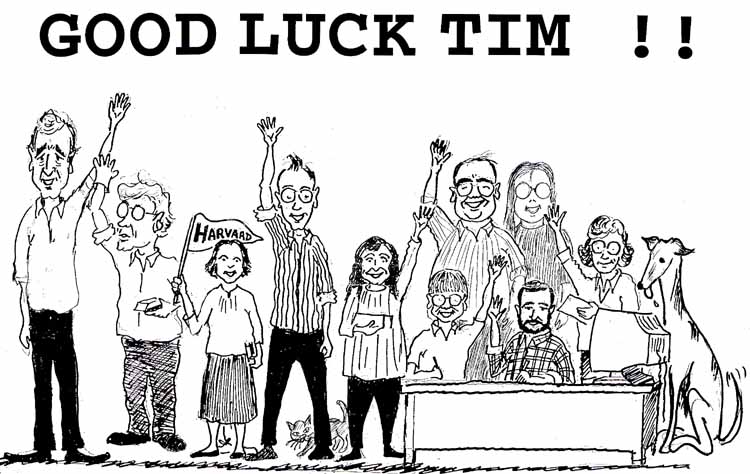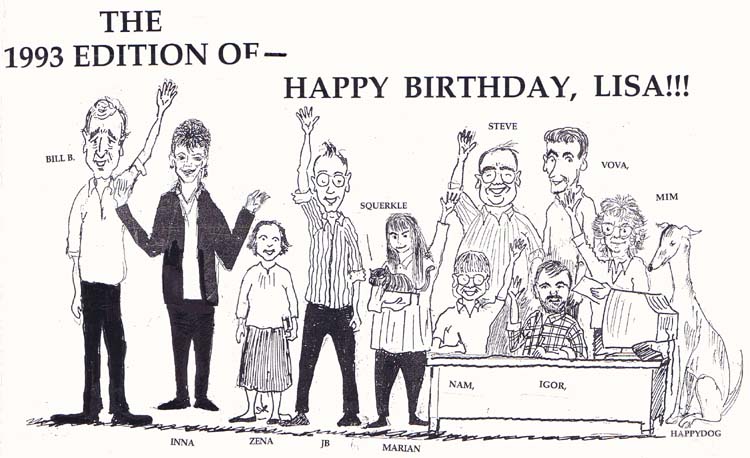 Images and webpage designs © 2001-2023 your webmaster, jb and Dendritics Inc. [-]